I fought the flu... and the flu won. Yup... just like everyone around me at the moment - I am out of action. I am using up way too many tissues and being way too miserable.
Lucky I had this to cheer my morning up.
These
Banana S'more Protein Pancakes
- these were good, these were healthy and they were
full of chocolate
! I am usually more of a savory girl but
Heather
's sweet pancakes could make me change my tune. I topped my pancakes with sliced banana, chocolate chips, her chocolate sauce (maple syrup and cocoa powder) and some dried acai berries. Nom Nom Nom.
Lunch was pretty special too - I kept it pretty simple and comforting. Wholegrain English muffin with cranberry jam (leftover from Christmas), sliced chicken boob and cheese - grilled, melty and perfect mix of sweet and savory. Oh.. and a little salad on the side for veggies sake.
I continued my salad trend for dinner (salad leaf, tomato, radish, sprouts and sliced olives dressed with apple cider vinegar and evoo) I also stuffed a slow cooked sweet spud with chicken, salsa, greek yoghurt, shallot and melted cheese. Easy and delicious.
So what have I been doing in my semi-comatose state? Devouring this book...
I have just entered part two of the book and it is getting juicy! I can't to find out what happens at the end but from the reviews I have heard it is going to be pretty twisted and unexpected. I am already trying to guess and I could help but do a little googling and I found
this
<- a movie in the works! Yay! I know the movies are never as good as the book but I am still pumped I love seeing how the adaptions compare to the characters as I have developed them in my head.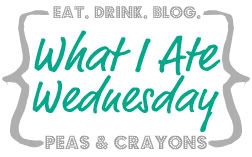 Happy WIAW guys!